Setting up ggLeap's global game licenses ggLeap provides game licenses on select titles to add to your games library. Jason McIntosh
At times, ggLeap works with publishers to provide game licenses that subscribers can use in their stores. These games are very easy to setup and will allow you to bolster your center's games library.

1. Review the global game promotion list to see which games are available, this changes from time to time.
2. Go to Settings > Client configuration > Games/Apps to find the existing game that exists on the list (example below).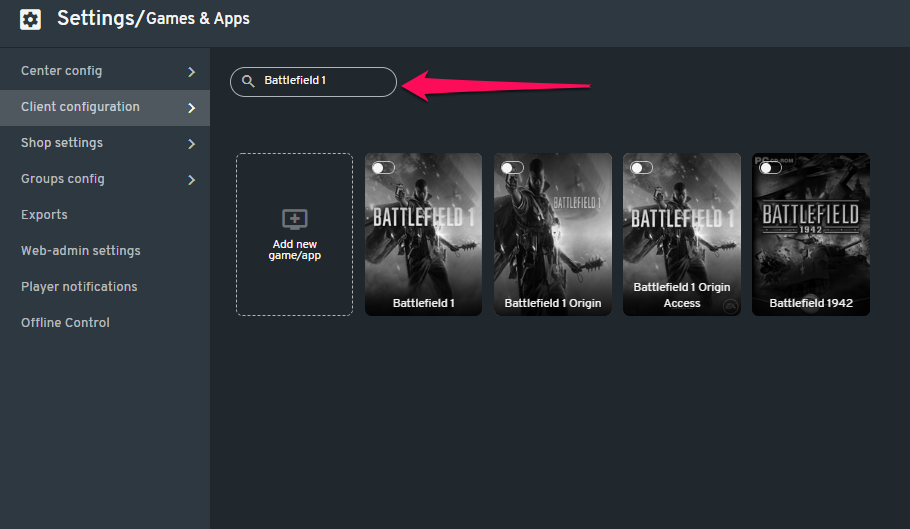 3. Click on the game to enable it and click it again to go into the game settings. Make sure that "Use Automatic License System" is checked.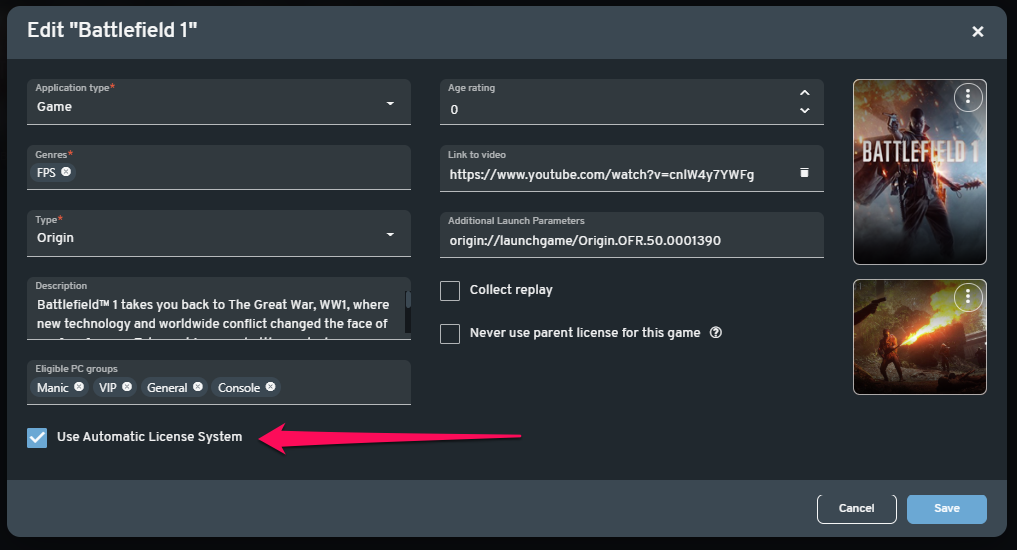 4.Restart PC to update the client's game list. The game is launched using the "Play Center Account" button. On the initial launch, it will request that you install the game. Once installed, the game will be ready to play the next time it is accessed.

NOTE: If you have a PXE setup or software controlling your game updates you may need to install through a different route. As always, if you have trouble please access the support chat widget in the bottom right of the web admin.

Did this answer your question?