Enable apps to appear in client PCs.
ggLeap gives you the flexibility to select which apps will appear in your client PCs. The following are the steps needed to take if you want to set an app or program to show up in the Apps or Settings section of the client.
1. Go to Settings > Client configuration > Games/Apps and search for the application you want.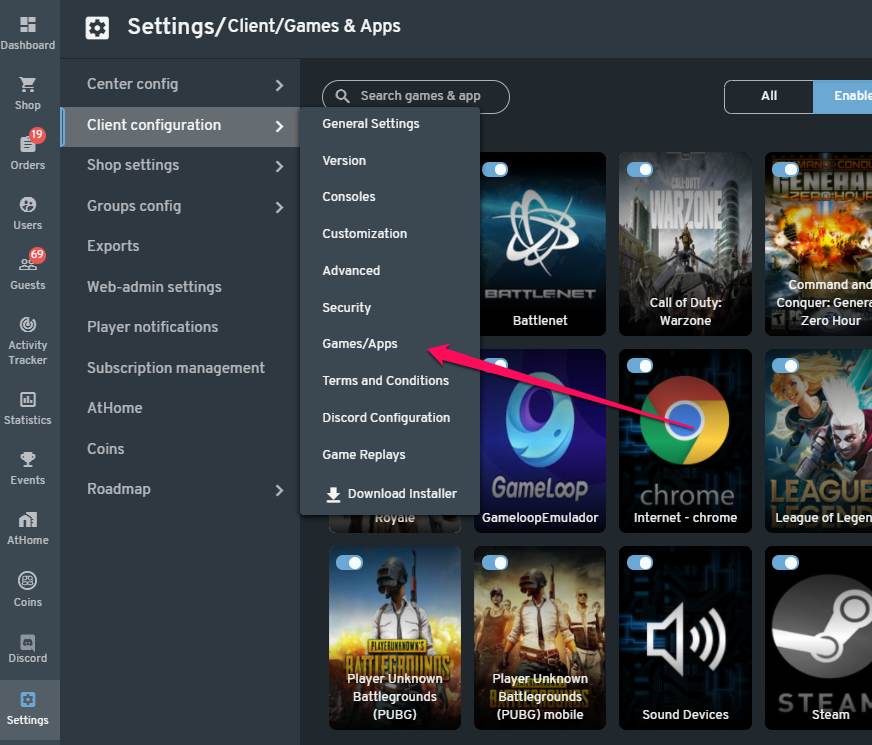 2. Click on the box art to edit details of the app.

4. To enable an app to show in the Apps section of the client, select Program in "Application type" field. Whereas, selecting Setting will allow the app to appear in the Settings section of the client.
NOTE: Checking "Quicklaunch Menu" will allow the app to show up in the quicklaunch area of the client regardless of the option you selected under "Application type".

5. Enter the executable path of the file that needs to run (e.g. C:/application_folder/application.exe).

6. Add any additional parameters if needed.
7. Select the PC group (if this feature is enabled) where the app will show up.
8. Click "Save".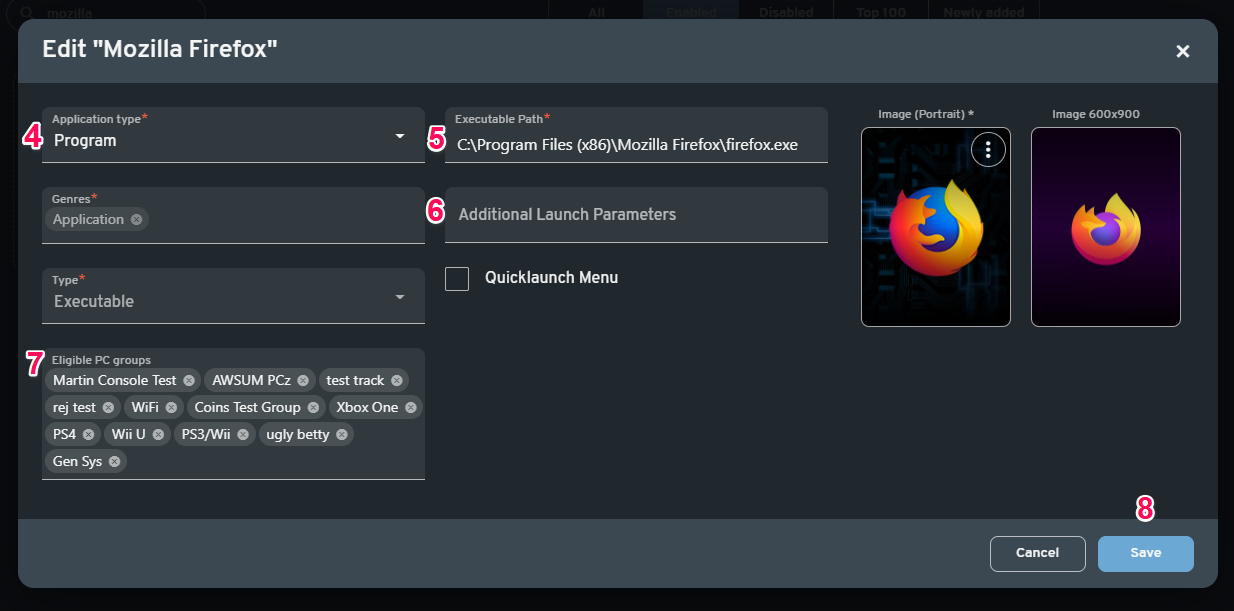 9. Be sure to enable the app by clicking the toggle in the upper left of the box art. Restart the client PCs in order for the changes to take effect.